In all EuroPark parking lots, you can use Autlo automatic parking. Autlo is a technology which understands where you stop your car and if needed, activates the payment by itself.
Automatic parking is convenient and risk-free. The car does all the work and you get push notifications to your phone. If needed, then in first 3 minutes you can change zone or cancel the payment.
Automatic parking helps you avoid parking tickets, which are a result of forgetting and other human errors. Autlo starts and ends the payment by itself. It works even then if you speak on the phone at the same time.
Automatic parking helps you save money because you can not forget to end payment after leaving or park the wrong car. Free parking time is calculated in automatically.
Price is according to the parking lot price list, plus 0,32 euro for starting the parking session (same, as with mobile parking). Payment can be done with Telia or Tele2 bill.
To use Autlo automatic parking, there are 2 options:
Phone app - free
If your app is connected with the car through Bluetooth, then Autlo free app is all you need. App monitors phone and car Bluetooth connection and when the connection is lost activates parking session in phone location; when the connection is restored, ends parking session.
Download the app:
App Store / Google Play
Autlo device
If you do not have a Bluetooth in your car, then you can use automatic parking with a device, which goes as a plug-in to car diagnostic port (OBD2). Port is present in gasoline cars since 2001 and diesel cars since 2004. Autlo device costs 149 euro, price includes mobile SIM card (monthly and data fees are prepaid). All actions are visible in Autlo app.
Additional information and ordering www.autlo.com.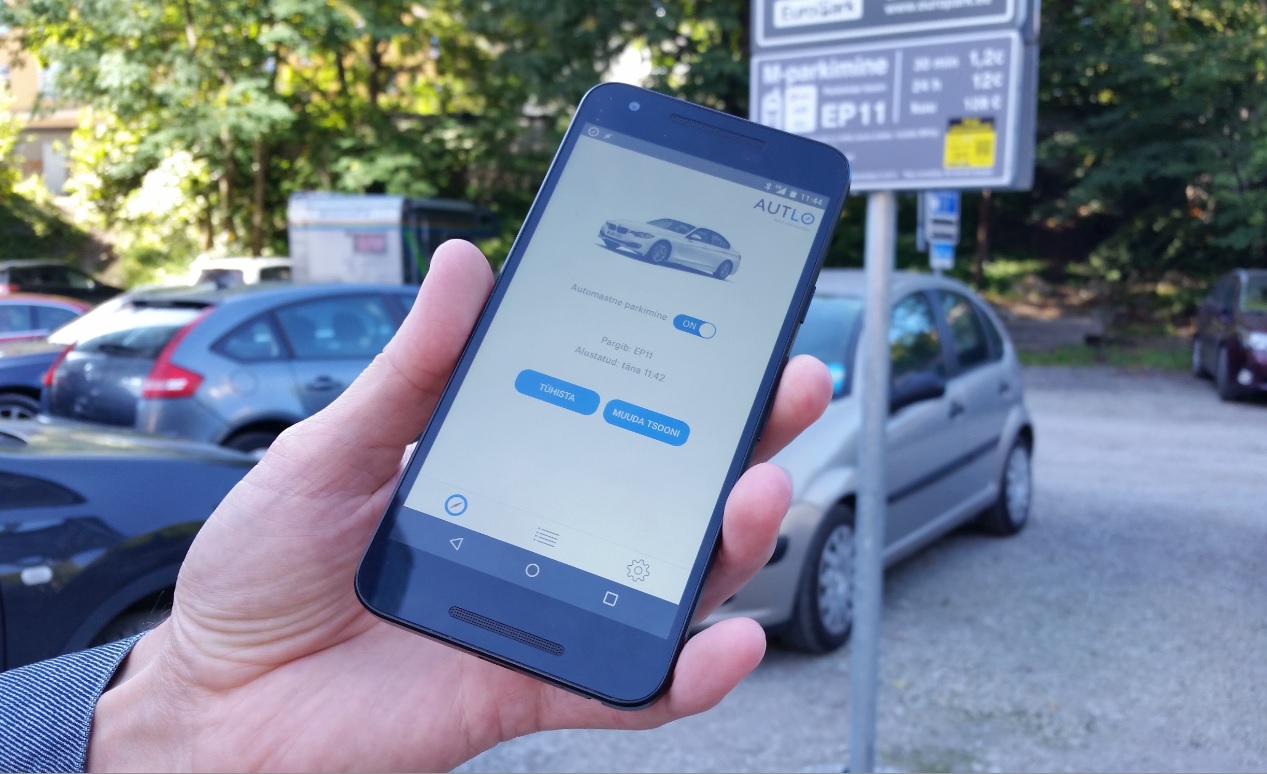 EuroPark gives a gift to every new Autlo user! Get 50% off in all open parking lots for two months!
You can start using the discount after you have downloaded the app, entered all necessary data and received SMS from us.
We will send confirmative SMS to your mobile during next office day the latest.