If up until now you could park automatically only in Solaris Parking House in Estonia, then now we abled the same automated parking solution in Rävala Parking House as well!
"The number plate recognition parking solution was the pilot project for EuroPark which we launched successfully in the beginning of 2017 in Solaris Centre Parking House. It has proved itself and our clients are really satisfied with the new convenient service. In August 2017 EuroPark expanded the solution at the request of our customers to our next biggest parking house located in Rävala street. We plan to expand the service in nearest future to Tasku Centre located in Tartu and all our other parking houses as well," said EuroPark Marketing and Communication Manager Kristel Kongas.
Automatic parking and the plate number recognition is developed by Autlo and EuroPark teams in cooperation and is unique in many ways offering you more comfortable parking experience.
It works really easy. If you have registered your vehicle plate number in Autlo app and you enter the gate, license plate is recognized, gate opens, mobile payment is activated and your phone receives a push notification. Exit works the same way – you drive to exit gate, number plate is recognized, the payment is ended and gate opens. If you have more questions how the service works, please visit Autlo FAQ here!
And you have parked your car with no extra hassle!
Do not worry about looking for the parking zone, how much the parking costs and getting the fine if forgot to park– Autlo automated parking will do everything for you!
Download app by scanning the QR code: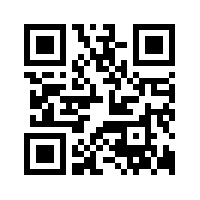 Park easier than ever – Park with Autlo!